Best Cabinet Makers in Central Coast: Trim Joinery at Your Service
04/10/2023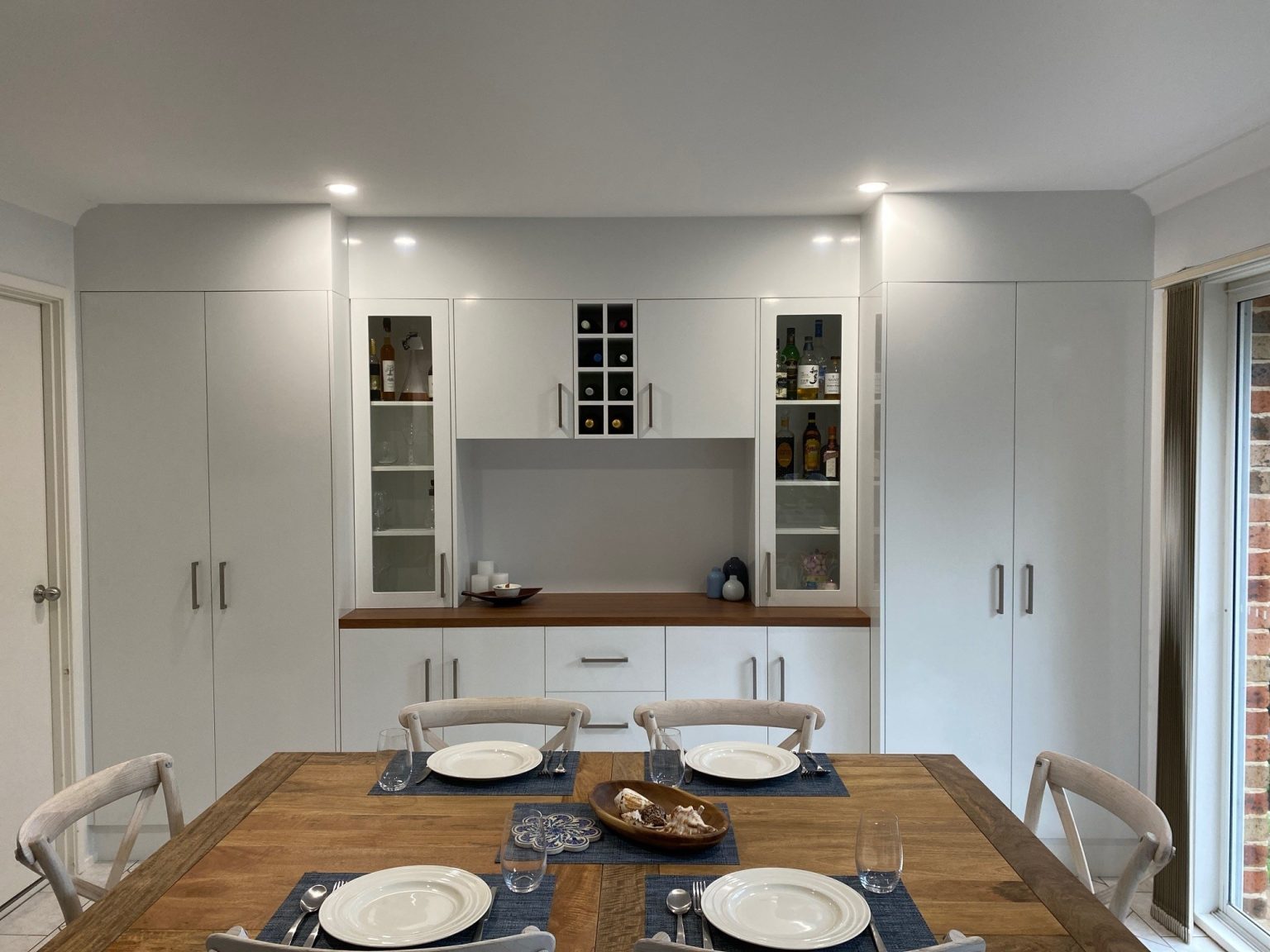 Transform your home with custom joinery solutions from the best cabinet makers at Trim Joinery. We are committed to delivering quality. Call 02 4339 4810.
If you're looking for exceptional interior design services for your home or business in Central Coast, you can count on Trim Joinery. Our team comprises some of the best cabinet makers in the region, providing you with top-notch craftsmanship and unmatched service. In this blog, we'll delve into why Trim Joinery is the ultimate choice for all your joinery and cabinet requirements.
Exquisite Craftsmanship and Quality Materials
At Trim Joinery, cabinet-making is an art perfected through years of experience and dedication to excellence. Our team of skilled artisans takes pride in crafting exquisite cabinets and joinery pieces with meticulous attention to detail. We use only the finest quality materials, ensuring every project reflects durability, functionality, and timeless elegance. Whether you envision a classic, sophisticated design or a modern, minimalist approach, Trim Joinery's craftsmanship will exceed your expectations.
Customisation to Suit Your Style
Every space is unique, and Trim Joinery understands the importance of tailor-made solutions to suit your style and preferences. As one of the best cabinet makers in Central Coast, we offer a wide range of custom options. From choosing the perfect materials, finishes, and hardware to creating designs optimising space and functionality, our commitment to customisation ensures that your cabinets and joinery reflect your distinct tastes and needs.
Attention to Detail and Precision
At Trim Joinery, the difference lies in the details. Our team strives for perfection in every aspect of the cabinet-making process, from precise measurements to seamless installations. We take pride in our ability to transform your vision into reality with uncompromising attention to detail. The result is a finished product that not only enhances the aesthetics of your space but also elevates its overall functionality.
Exceptional Customer Service
Choosing Trim Joinery means partnering with a team that values customer satisfaction above all else. Our friendly and knowledgeable staff is always ready to guide you through the process, from the initial consultation to project completion. We actively involve our clients in the decision-making process, ensuring that every step aligns with your preferences and requirements. With Trim Joinery, you can expect prompt communication, transparent pricing, and a commitment to exceeding your expectations.

Competitive Pricing and Timely Delivery
Trim Joinery believes that premium craftsmanship doesn't have to come with a hefty price tag. We take pride in offering competitive pricing without compromising on the quality of materials or workmanship. Our transparent and fair pricing ensures that you receive top-quality cabinets and joinery that fit your budget, making Trim Joinery the ideal choice for those seeking exceptional craftsmanship without breaking the bank.
When it comes to cabinets and joinery, Trim Joinery stands head and shoulders above the competition as the best cabinet maker in Central Coast. From our exquisite craftsmanship and quality materials to unparalleled customisation and attention to detail, we are your partner in transforming your space into a masterpiece. Experience the difference that Trim Joinery's expertise and exceptional range of services can make in creating the perfect cabinets and joinery pieces that enrich your home or business with timeless elegance and functionality.
Optimized by: Netwizard SEO