Budget Laundry Renovation in Central Coast: Vital Elements that Must Be Addressed
18/05/2023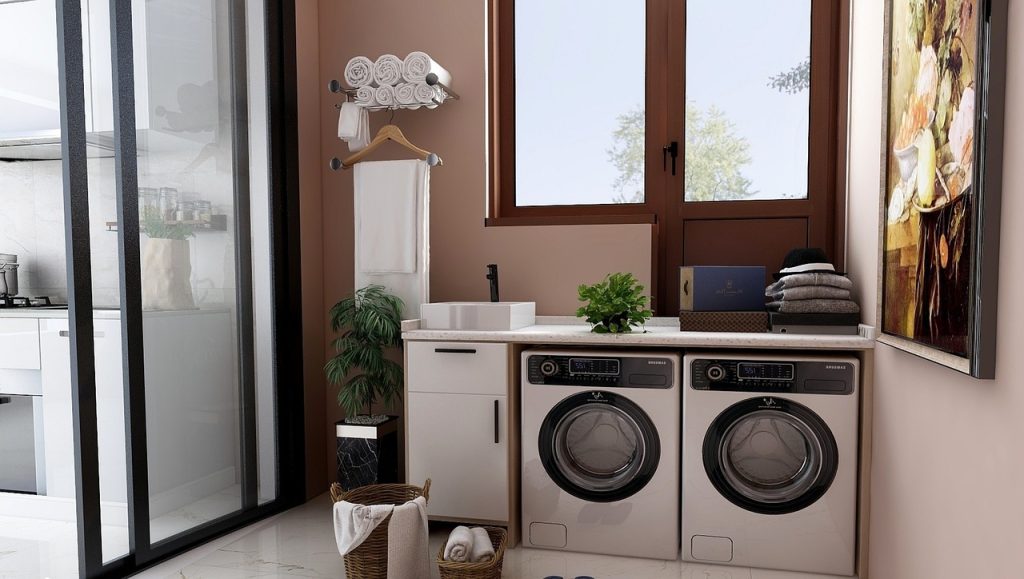 Trim Joinery Central Coast budget laundry renovation essentials. Discover vital elements for a cost-effective laundry transformation. Call 02 4339 4810.
A laundry renovation on a budget can be an exciting yet challenging endeavour. Central Coast homeowners seeking to transform their laundry spaces must consider vital elements that maximise functionality while staying within budget. This article provides valuable insights into creating a budget-friendly laundry renovation in the Central Coast region of Australia.
Cabinetry
Cabinetry is perhaps the most crucial aspect when considering a laundry remodel, beginning with the layout. Whether you utilise flat-pack or custom-built cabinets, the goal should be to maximise available space while providing ample storage. Include at least one full-length vertical cupboard to store tall things such as an ironing board, brooms, or a vacuum cleaner.
Overhead or under-counter cabinets that may be utilised to store cleaning supplies or laundry baskets while not in use are always a nice idea. On the other hand, open shelving is a convenient way to store laundry products that can be nicely presented in stylish boxes, baskets, or tins. Contemporary house plans also place the laundry adjacent to or with direct internal access to the garage. If this is the situation in your house, you may want to explore converting your laundry room into a multi-purpose space by incorporating mudroom cabinets.
Sink
The basic galvanised steel sink trough, previously considered standard in practically every household laundry setup, is now obsolete. Instead, today's laundry designs include sinks comparable to those in a luxurious kitchen. A double sink to accommodate the run-off hose has become obsolete because most washing machines are now connected directly to the wall. This has paved the way for sinks that are more concerned with appearances than utility. The options and possibilities are virtually limitless with under-mount, above-mount, and farmhouse sink designs made of stainless steel, porcelain, or even granite/quartz composites.
Benchtops
Most laundry rooms (particularly European laundry rooms) have a tiny footprint, so you won't be able to include much bench space. Yet, a modest area for working and folding is still required. Premium benchtops will make a genuine luxury design statement in your laundry room if you want to up the posh factor. If you're on a limited budget or remodelling many parts of the home simultaneously, save the more expensive stone or engineered stone benchtops for high-traffic areas like the kitchen or bathrooms. Laminate or timber benchtops are a cost-effective, functional, and attractive option for laundry.
Lighting And Ventilation
Ventilation and lighting are critical but sometimes ignored aspects of any laundry makeover. Proper ventilation will keep your laundry from becoming wet or mouldy over time, whether you can open a window or install a ventilation fan. The quantity of natural light that enters the area will also influence how effectively the space can dry itself passively. Simple and well-lit lighting schemes are often the best solution for your lighting system. Downlighting is a common choice. Under-cabinet strip lighting may also be used to enhance the room's ambience.
Making Plans For Your Laundry Renovation The most important stage in managing a successful laundry renovation is planning. Without the necessary preparation and know-how, a laundry renovation can quickly become highly stressful and time-consuming, from devising your design to sourcing and selecting all your fixtures and fittings and organising the appropriate trades. Whichever strategy you choose for your laundry renovation, if you consider all the components listed above, your renovation will succeed.
Optimized by: Netwizard SEO