The Basic Rules of Custom Joinery for Home Projects
23/02/2023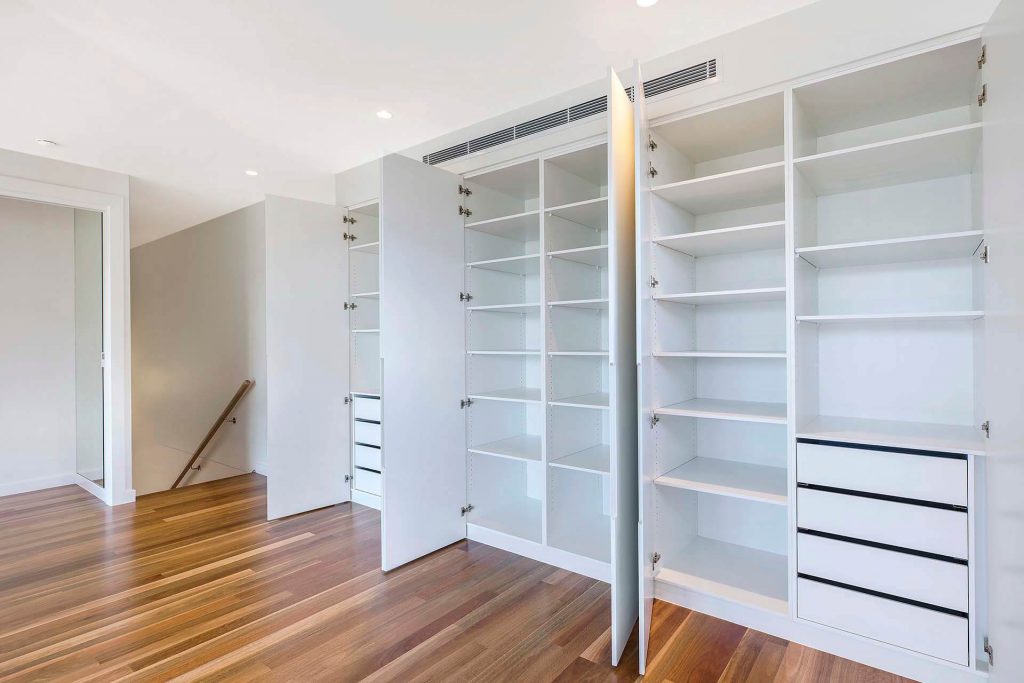 Learn the essential rules of custom joinery for your home projects. Get started on crafting unique, personalized spaces today with Trim Joinery Central Coast.
Custom joinery allows you to personalise the design to your personality, lifestyle, and space. It's an investment that has the potential to dramatically alter and add value to a room, both visually and functionally. Continue reading to learn about the dos and don'ts of bespoke joinery.
When Should You Do Custom Joinery?
Consider bespoke joinery if you have a special functional need or a uniquely formed area that you wish to maximise. Areas where standard/prefabricated joinery might not work well. Custom joinery implies that you are not limited by size and shape – it is a built-to-measure service. This is also a good alternative to building a flexible/multifunctional living and working environment. Repositionable, movable, and flexible joinery can be designed. Create a conceal/reveal interaction for storage, display, and function. This is becoming increasingly crucial in residential architecture as our houses are expected to serve several functions.
Create A Unified And Seamless Appearance
Another important reason to utilise bespoke joinery rather than off-the-shelf woodwork is to provide a unified and seamless appearance. A style that complements the design/architecture of your home.
When to Avoid Using Custom Joinery
Never utilise bespoke joinery if you have a tight deadline! Custom joinery is built from the ground up and often takes longer than prefab/flat-pack woodwork. When contemplating custom, remember the time it takes to choose and obtain chosen finishes.
Another major reason to avoid bespoke joinery is if you are on a tight budget. Custom joinery can be more expensive owing to the attention to detail, the grade of materials used, and the expense of additional workers. However, a greater price typically results in a higher quality product. However, less maintenance and replacement may save you money in the long term.
Seamless Indoor and Outdoor Appearance
Trim Joinery often uses bespoke joinery to welcome vistas and natural light. Use modest, reflecting materials to reflect views and bounce natural light around spaces. Maximising natural light in this way.
Another option to improve the link between indoors and out is to use materials similar to those present in a space's natural surroundings, such as textural layering of timber veneer or timber laminate and natural stone. Use modest curved corners or edges in a joinery wall or kitchen island bench. This can smooth circulation and flow while also reflecting natural organic structures.
Take Note of The Handles
We consider joinery handles/door pulls house jewellery – items that convey a home's personality. This level of exquisite woodwork details may add to and echo a unified style and feel throughout. Recessed finger pulls are often recommended to keep the woodwork's overall design.
In several of our most recent designs, however, we employed custom-designed solid timber handles with slight organic curves. These add a tactile and extremely personalised touch to the area. It is also related to the general geometry of the building and interiors.
Don't Forget to Do Your Research
There are so many possibilities on the market these days, especially regarding internal hardware. Internal hardware (the mechanisms that open and close the drawers) ensures your handmade woodwork's lifetime, structural integrity, and operation. These elements can increase the value of your handmade joinery.
Soft closure mechanisms for cabinets and internal drawers, organisational inserts for drawers such as cutlery, cooking utensils, bottle and plate storage, pull-out pantries, and lift-up doors for top cupboards for improved access and utilisation of space are examples of these. Look for well-known brands with long warranties, such as Hafele.
Opportunities To Maximise A Space's Height
You may stretch up to the ceiling with custom joinery. Overhead, high-level joinery is ideal for long-term storage. The increased joinery height will provide the impression of more room, volume, and grandeur.
Don't Hide Anything Behind Closed Doors
Find a happy medium between storage and presentation. Closed cabinets provide order and conceal clutter. Open shelving allows for individual flair and the presentation of artefacts and artwork. Custom joinery may enable careful curation and balancing of storage and display, allowing the eye to effortlessly navigate a room – offering focus points and pause/quiet areas throughout the home/workspace.
Optimized by: Netwizard SEO